Boardrooms | What are the mandatory things to ponder before opting for a boardroom?
If you are running a private business from another country and city but your weekly or monthly meetings took place in a capital city or a city that suits better for your staff or business point of view, then you will have to look for perfect boardroom options that provide you with a good environment for that gives an effective and encouraging vibe to your staff. Ilford Business Centre provides the best boardrooms according to the desires of their clients and makes sure that all the necessary things are easily accessible. Following are some of the most mandatory things that are considered mandatory for opting for a perfect boardroom.
Necessary Accessories
Comfortable Furniture
Light Refreshment Options
Properly Furnished
Space & Environment


Necessary Accessories
For successful meetings, a boardroom with all the necessary accessories is mandatory as all the necessary accessories play an equal role in the success of meetings and conferences. An uninterrupted and quick internet network is the most important component for boardrooms as these days most of the tasks are done online or electronically. IBC provides the best and fastest fibre optic broadband which is the fastest internet so far. Also the boardrooms must have whiteboards and pens and audio and video devices such as monitor, LCD, projector, extra laptops etc. Ilford Business Centre makes sure that all of the cables and cords are working and have a backup for every device used in the boardrooms.
Comfortable Furniture
The board meetings usually take a lot of time to accomplish and thus the requirement of comfortable furniture is considered crucial at this point. All of the boardrooms of IBC have unique and comfortable furniture and present a professional look. It is also our key consideration that there is distinctive furniture such as executive chairs, conference tables, height-adjustable desks etc. The boardroom tables are made and adjusted in such a way that all the participants of the meeting have eye contact and access to all the information shared.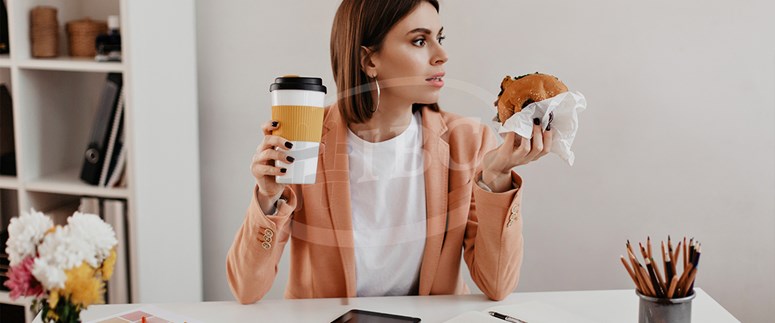 Light Refreshment Options
Prolonged meetings are tiresome and also require the attention of all members at all times especially board meetings and conferences. So, such meetings require energetic and refreshing edibles like tea and coffee, as they increase the energy and keep everyone focused. Ilford Business Centre has their own pizza brand "franzos" and they also give a 10% discount on the entire menu to all the customers if the delivery is to any IBC office or boardroom. We also provide coffee and tea making machines and also cappuccino on customers' demand.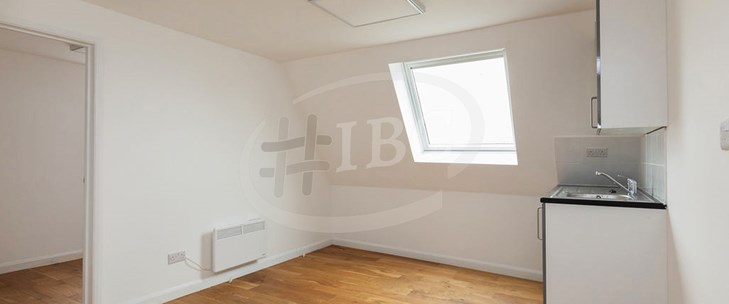 Properly Furnished
If the walls, ceiling and décor of the board room is presenting a cool and professional look then it leaves a positive impression on attendants of the meeting. In IBC boardrooms, conference rooms and training rooms it is specifically considered that all have a different and executive look. Professional office decorating experts were hired for wall arts, choice of flower jars and other accessories. We also have such boardrooms that are kept extremely simple as most of the customers want their meetings to take place in modern virtual offices and now the first requirement of a modern boardroom is to keep things simple.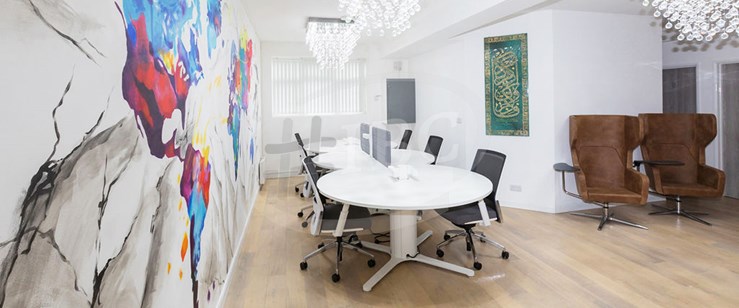 Space & Environment
An ideal boardroom space is that one can walk freely between wall and chair back, and also enough space to sit comfortably around a conference table with a minimum distance of two feet between each chair. IBC has the perfect conference rooms that are highly spacious and present a cozy and comfortable environment that will greatly influence the meeting/conference output. Ilford Business Centre also has adjustable conference room spaces that can be adjusted according to customer's desires.