Get quality virtual offices services in economical budget in ilford
Several years ago, the phrase "virtual office" was considered a strange concept, but in the modern age, it has become a standard concept. In recent years, virtual offices have become increasingly popular. IBC contains information about virtual offices if you are looking for that information. Don't stop reading until the last paragraph if you want to gain valuable insight into this subject.
What is a Virtual Office?
According to Wikipedia, a virtual office is any business solution that combines space, technology, and services without the capital costs of owning or leasing an actual workspace. In simple terms, virtual offices allow businesses to have an address and the opportunity to use administrative services without incurring the overhead of an office lease and staffing.
Companies of all sizes can take advantage of these offices. Documents are exchanged via the Internet and meetings are conducted via video conferencing. The cost of leasing, owning, and maintaining a building is typically less with IBC's virtual office services, along with the costs of providing furniture and cleaning for employees and customers. Whatever phase of your career or life you are going through, the virtual offices of IBC can enable you to maintain a professional and a huge impression on the business world.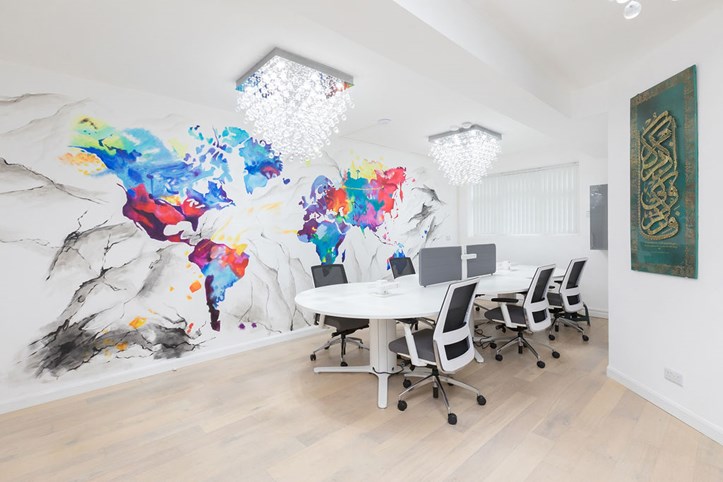 How Do Virtual Offices Work? (Procedure Explained)
As a single unit, virtual offices retain the service provider's identity while operating from anywhere. Small and startup businesses that want to minimize overhead often use this type of setup. Online office productivity software and services, such as video conferences, have played a crucial role in driving the virtual office trend. 
A virtual office service provider manages all other business-related tasks for your company. The company and its employees operate from the location of your choice, whether it is at home or remotely. They will assist you with everything from answering your phone calls to set up investor meetings. Numerous companies are providing value-added services, including financial consulting, HR management, marketing, and so forth. 
At this co-working space, you can book meeting rooms, which can bring a whole new level of professionalism to all your business meetings, team meetings, and recruiting. Checking this facility is always a good idea because it can boost your brand's reputation. By doing so, these offices provide businesses with services and accommodate their needs.
What are the Benefits of Virtual Offices For Business?
Virtual offices offer many benefits, so it is hard to count them all. This article will assist you with a few of the most important and necessary benefits. Only those benefits that can facilitate to companies of every size and type.
Affordability
While the traditional office spaces are prohibitively costly, and a medium-size business cannot afford to handle this burnout, the traditional office spaces are not the best option. Small businesses and individuals should consider switching to a virtual office in the current economic climate if they are running a company with low expenses. Low rates ensure that you stay within your budget and still enjoy the same benefits as traditional offices enjoy.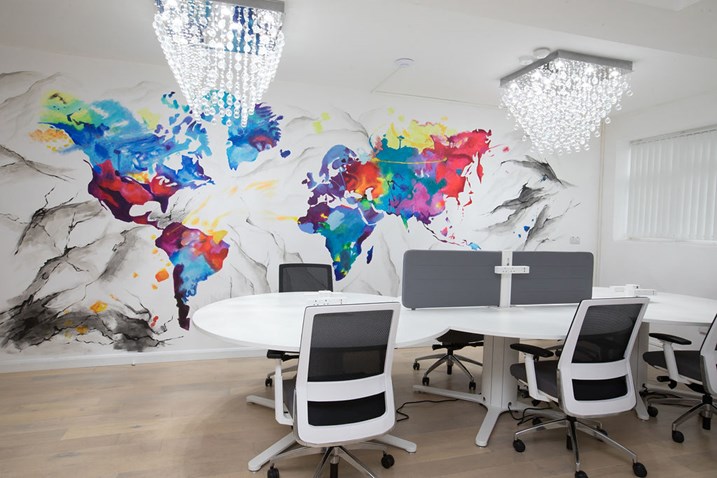 Increase Productivity
The benefits of virtual offices include increased employee satisfaction that ultimately increases their productivity. It makes sense that employees would be less likely to quit as they are happy to be able to complete their tasks and not have to deal with the drama of being in an office all day long. As happier employees work better, this is an excellent benefit since it increases productivity and performance.
Corporate Mailing address
Business-related services such as professional mailing addresses are available via virtual offices. You can establish a physical office with a Virtual Office, without committing yourself to a lease. Virtual offices provide you with an illusion of working at a physical location, even when you are not in fact at that location, along with a physical address to keep records. 
Get more done in less time
Employees and employers alike can benefit from remote working. The benefits of working from home include not having to spend hours traveling to work or navigating traffic every day. Additionally, it saves you from paying for commuting. The convenience of working from home attracts an increasing number of employees. Many would gladly accept smaller salaries or hourly payments for the convenience of working from home.
Conclusion: -
With these benefits in mind, you will surely consider having a virtual office for your business purposes. Visit ibc.co.uk to find reliable and inexpensive virtual office services. In addition to Office Address Service, Director Address Service, Mail Forwarding Service, and 24/7 Telephone Answering, we also provide Mail Forwarding Service.