The way to make meeting rooms more effective
Every company has compelling mission statements. However, without the right employees to accomplish the mission is always difficult. So is the case when it comes to the organizational environment. The right environment for your company, and finding one for that matter, is highly important. Many studies have shown that having the right environment for the organization in general, or for a specific room in particular, can increase employee productivity.
In organizations today, many of the employees spend less than half of their time in the meetings and therefore spend most of their time in the meeting rooms. And so for that reason, the design of a meeting room can be a crucial factor in affecting the decisions of high importance. Speaking of which, a meeting room with an uncomfortable environment is synonymous to having an organization with the employees working without a laptop or wifi. Meaning that meeting rooms London with a below-the-average environment might do bad instead of doing good.
We have listed and explained the three most important steps in designing your meeting rooms for more effective and creative meetings.
1) Different meeting rooms for different meetings
The very first understanding in designing effective meeting rooms is that the requirements of a non-meeting room is very different from a meeting room. The reason for that is the mind-set while sitting in a Training Room is totally different while being in a regular or non-meeting room.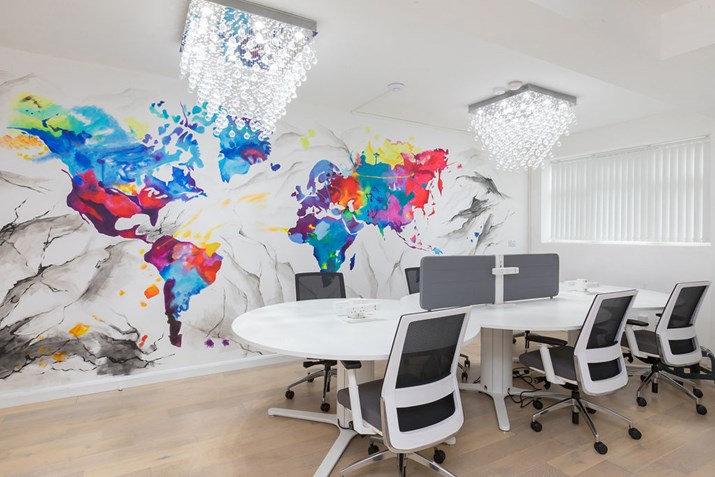 Understanding this rule of 'one room does not fit it all' can help you in a long way. 
With that being said, one meeting room can also differ in type from the other meeting room. The type of the meeting room can include collaborative brainstorming sessions with a single team, large strategy meetings with external clients, one-on-one phone calls to video conferencing sessions. Evidently, every meeting room's type requires a different type of space.
Read on below our suggestions on allocating different spaces for the meeting rooms.  
There should be separate rooms for informal phone calls, one-on-ones, and conference calls.
The rooms for information meetings and brainstorm sessions for smaller groups shall be combined.
There should be small meeting rooms for official internal meetings.
There should be large conference rooms for bigger meetings that are often for clients or external visitors.
2) Designing the meeting rooms
We have understood that for every type of meeting space there is a particular meeting room. For, a meeting room for a larger scope or external meeting or clients being consumed with the internal employees or a small meeting is never a good idea.
Moving on further, another idea for making your meeting rooms London effective is by bringing into consideration the color of the meeting room walls. However, in most cases, the one aspect which is most overlooked in designing the meeting rooms is the color. Nevertheless, it is believed to enhance workplace productivity and efficiency.
According to the studies, colors such as white, gray, and beiges can demotivate and even induce feelings of sadness for the employees. On the other hand, colors such as shades of blues and greens can help promote productivity, focus, and relaxation. As for the other bright colors such as the shades of red have shown to increase and invoke passion towards work.
As far as the furniture inside a meeting room is considered, it shall be eloquent and comfortable at the same time. Eloquent in the sense that it should be in accordance with the nature of your meetings, while comfortable in that it should not make the participants distracted due to its unbearing discomfort.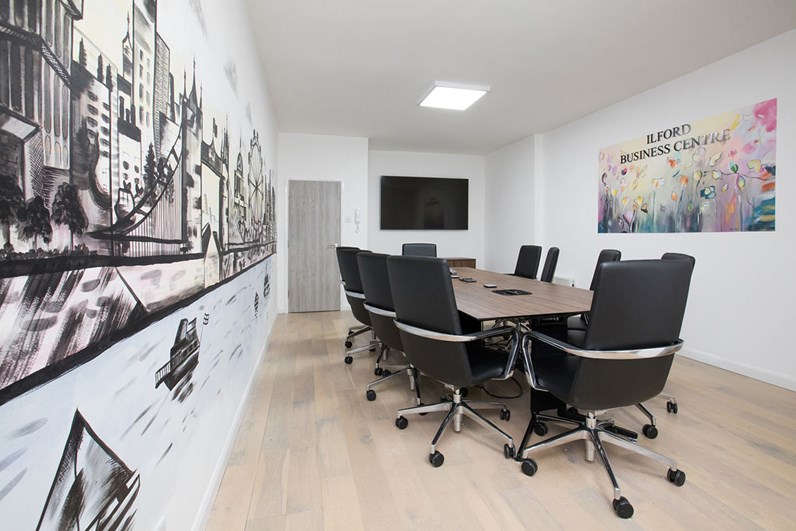 3) Giving the creative names 
The last piece of advice for an effective meeting room involves the naming convention to the meeting rooms. According to an organizational psychologist and senior lecturer at Columbia's Teachers College, Sarah Brazaitis, "Companies that name their conference and meeting rooms according to themes are doing so to communicate their values and organizational culture to their employees, customers, clients, and all who enter". Many of the biggest business names have therefore sowed the seeds of creativity with creative meeting room names.
Few words from the IBC
Your meeting room environment can have a considerable effect on your meetings. The meeting rooms provided by IBC entail all the human considerations: the meeting table and the chairs are comfortable, the meeting space has energy-boosting colors and is sound-proofed, the meeting room has abundant space and is one of the top-notch meeting spaces in London.